Krakow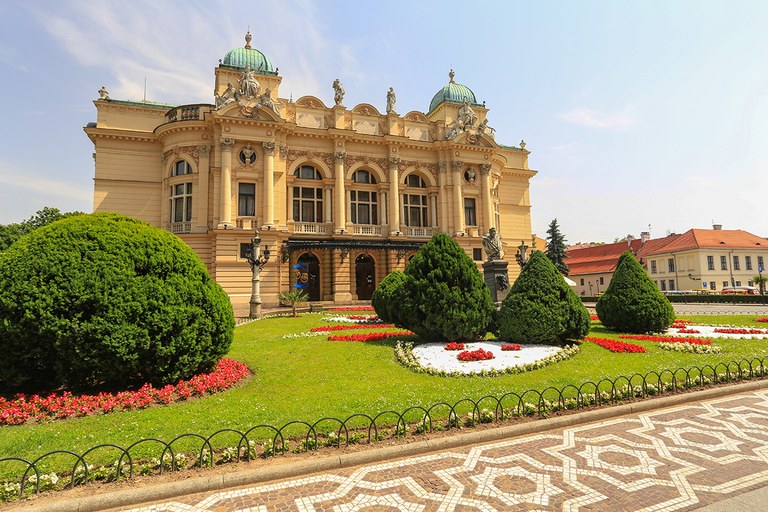 Kraków is a city with surface rights, located in southern Poland on the Vistula river, as the second largest city in Poland both with reard to the population and surface area. It is a former capital of Poland, Royal Capital City and necropolis of Polish kings, as well as the capital of Małopolska Region. The ancient, royal city of Kraków is a unique symbol of Polish national identity. Enchantingly picturesque, rich in relics of all epochs, it represents the thousand-year-long history of the Polish nation.
In Krakow you can admire many different styles of architecture, unique Romanesque objects, monumental Gothic edifices, and masterpieces by some of the most outstanding architects of the Renaissance and Baroque period. Krakow has always been a centre of Polish culture and science.
Kraków Airport has 65 direct connections and almost 388 airports reachable with one transfer via FRA, MUC, WAW, TXL, VIE, FCO, etc. It has also a speed-train connection with Warsaw (Warsaw Airport), the journey takes less than 3h and after modernization in 2019 it is expected to take less than 2h from Warsaw Airport to Krakow City Centre (15 min drive from ICE). Krakow lies also close to the A4 highway, which conveniently connect Krakow with other cities in Germany, France, Belgium, etc. In Kraków is a great accommodation base with more than 8000 hotel rooms as well as a lot of hostels with budget rooms.