Conference Dinner
Date: 3 April 2019
Time: 20:00 – 23:00
Place: Stara Zajezdnia, Świętego Wawrzyńca 12 street
Price: 75 EUR
Tickets will be required to enter. You will receive them at the registration desk.
Stara Zajezdnia (in the city center, maximum capacity 500 seated and 800 standing)
Stara Zajezdnia by DeSilva (http://starazajezdniakrakow.pl/en) is within the walking distance from hotels and restaurants located in Krakow center. The walk is mainly inside the pedestrian zone,  through picturesque streets in Krakow's Old Town, barely 2 km from the Krakow central Market Square and 1.4 km from the ICE Congress Center that is on the opposite bank of Wisla river. Stara Zajezdnia is the old tram depot that combines history with modernity. There is the beer hall next to the minibrewery located inside Stara Zajezdnia along with the main restaurant and the courtyard space in this widely acclaimed culinary facility. The renovated Main Hall of Stara Zajezdnia by DeSilva is known as a historical monument, belongs to an architectural and construction complex which is under legal protection - and is listed on the register of historic monuments in 1985 and on the UNESCO World Cultural and Natural Heritage list.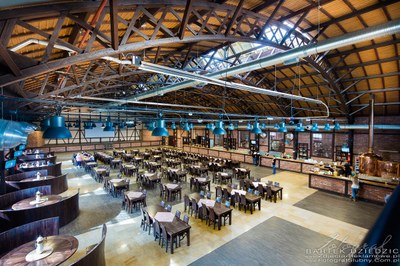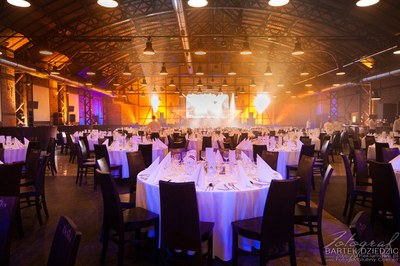 Location:
Walking distance from the venue (1,4 km from the ICE Congress Centre).
The nearest tram stops are: Plac Wolnica, św. Wawrzyńca and Stradom
The following tram stops near Stara Zajezdnia: Routes 3, 6, 18, 22, 24, 52
Please note it is necessary to walk minimum 0.5 km from nearest tram and bus stops around Stara Zajezdnia (the weekly pass for the entire public transport system in Krakow metropolitan area is included in the delegate bag).
Only taxis, electric carts for tourists and local/rented cars are permitted to approach directly the facility.