Exhibitors
List of exhibitors in alphabetical order.

ALCAN Systems GmbH
Booth 41B

ALCAN is the smart antenna company focused on developing a new class of low-cost smart antenna system that represents a technological breakthrough in satellite and 5G communication.





Altair
Booth 24
Altair transforms design and decision making by applying simulation, machine learning and optimization throughout product lifecycles. Our broad portfolio of simulation technology enable Simulation-Driven Innovation™ for our customers. Altair provides leading EM simulation software, widely used in many industries and applications to solve a broad range of electromagnetic problems from static to low and high frequencies, and related services. www.altair.com



AMTA
Booth 32
MVG is proud to host the 41st Annual Antenna Measurement & Techniques (AMTA) Symposium in the picturesque city of San Diego, California, October 6-11, 2019. San Diego is known for its mild climate, extensive beaches, world class attractions, long association with the US Navy, and as an emerging healthcare and biotechnology centre. The AMTA Symposium strives to bring together novices, experts and industry leaders for an inspiring week centred on theory, best practices, and applications of antenna, radar signature and other electromagnetic measurement technologies. MVG and co-host San Diego State University cordially invite you to attend and participate in this annual event.



Anritsu
Booth 44

Anritsu has been a provider of innovative communications solutions for over 110 years. The company's test and measurement solutions include wireless, optical, microwave/RF and digital instruments, and operations support systems.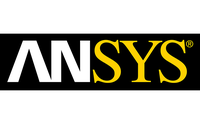 ANSYS
Booths 9-10

Founded in 1970, ANSYS is the global leader in engineering simulation. ANSYS software uniquely simulates electromagnetic performance across component, circuit and system design, and can additionally evaluate temperature, vibration and other critical mechanical effects. This design flow helps you achieve first-pass system design success for advanced communication systems, high-speed electronic devices, electromechanical components and power electronics systems.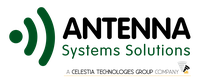 Antenna Systems Solutions (CTG)
Booth  6

Antenna Systems Solutions S.L. (ASYSOL) is one of the leading and cost effective European suppliers of antenna measurement systems providing state of the art positioning equipment, antenna design and manufacturing, near-field/compact antenna (5G compliant) range systems and microwave anechoic chambers. In addition ASYSOL provides in house antenna testing compliant with ISO170025 procedures. You are welcome to visit our booth to find out more. For further information please email sales@asysol.com.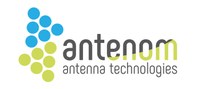 Antenom Antenna Technologies Inc.
Booth 6A

Anten'it is the game-changing product of Antenom Antenna Technologies. Anten'it has metal and dielectric cells that are used to teach, design and build many antenna types at different frequencies. www.antenit.com

Apple
Booth 23

We're a diverse collection of thinkers and doers, continually reimagining what's possible to help us all do what we love in new ways. The people who work here have reinvented entire industries with the iPhone, iPad, Mac, Apple Watch and Apple TV, as well as with services, including the App Store, Apple Music, Apple Pay and iCloud. And the same passion for innovation that goes into our products also applies to our practices - strengthening our commitment to leave the world better than we found it.



Bluetest
Booth 43

Bluetest AB, the market leader in reverberation test system technology for over-the-air (OTA) testing of wireless equipment and antennas, has been adopted by the largest mobile phone manufacturers, network operators, antenna manufacturers and other providers of wireless solutions.


Dassault Systemes
Booths 17-18

Dassault Systèmes SIMULIA reveals the world we live in through realistic simulation of product, nature & life.  We provide high-value end-to-end industry processes for digital engineering that employ state-of-the-art connected multidisciplinary-multiscale simulation applications.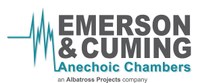 E&C Anechoic Chambers
Booth  29-30

State-of-the-art absorbers – WAVASORB, a new series of carbon-loaded, urethane-foam absorbers with a premium performance in the operating frequency range from 30 MHz to 500 GHz. Only the best, only with us! info@ecanechoicchambers.com


EMITE
Booth 4

EMITE is a high‐tech company, spin‐out from the Technical University of Cartagena (Spain). EMITE was awarded with the Spanish Entrepreneurship XXI Award. EMITE designs, develops, manufactures and commercializes OTA Test Systems for performance, compliance and pre‐compliance testing of any 2G to 5G standards and pre‐standards worldwide, including LTE‐A or WiFi abgnacax. EMITE's MIMO OTA Test Systems were selected by 3GPP and CTIA as candidate methodology.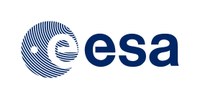 European Space Agency (ESA)
Booth 33

Space is a key asset for Europe, providing essential information needed by decision-makers to respond to global challenges. Space provides indispensable technologies and services, and increases our understanding of our planet and the Universe. Since 1975, the European Space Agency (ESA) has been shaping the development of this space capability.



The European School of Antennas (ESoA)
Booth 12

The European School of Antennas (ESoA) was founded in January 2005 with the objective to provide European training to PhD students, early stage researchers and young engineers in antennas, propagation, computational and theoretical electromagnetics. It involves 200 professors all over the world.



ETS-Lindgren
Booth 11

ETS-Lindgren provides high performance antennas and turn-key RF/Wireless/Automotive test systems, including Sub-6 GHz 5G Over-the-Air chamber upgrades, RF and microwave absorber, multi-axis positioners, and EMQuest™ antenna pattern measurement software



EuCAP2020
Booth 13

Visit us at the EuCAP 2020 stand and hear more about plans for next year's European Conference on Antennas and Propagation, organized by Technical University of Denmark and Lund University.



EuMA
Booth 6D

EuMA is developing on a non-profit basis in Europe education, training and research activities to promote microwaves, network scientists and engineers, and expand public awareness and appreciation of microwaves.

Everbeing Int'l Corp.
Booth 42

Everbeing is a world leading manufacturer of probe stations based in Taiwan. Our RF and mmW solutions span from small to large scale, delivering efficient testing for on-wafer, chips, antennas.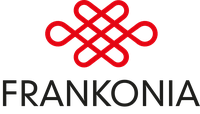 Frankonia
Booth 20A

With 30 years of experience to date, Frankonia maintains its leading position in EMC solutions worldwide. Without limitations in its capabilities, Frankonia develops future-oriented concepts for our complete product range, which guarantee the optimal use of resources, as well as the best possible customized solutions.



MRC GIGACOMP | SPEAG
Booth 39

MRC GIGACOMP is the representative of leading suppliers of RF and microwave components and test equipment. At EuCAP we co-exhibit with SPEAG, showing the near-field scanner ICEy and the dedicated near-to-far-field transformation which yields antenna radiation characteristics.



IDS
Booths 36-37
IDS Ingegneria Dei Sistemi S.p.A. provides engineering tools, support, measurement systems and advice on optimizing the electromagnetic performance of complex platforms like aircrafts, ships, and Unmanned Aircraft Systems – UAVs.


SIEMENS
Booths 36-37

Simcenter™ combines system simulation, 3D CAE and test to help predict performance earlier. By combining physics-based simulations with data analytics insights, Simcenter helps optimize designs and delivers innovation faster.


IEEE Antennas and Propagation Society
Booth 31

IEEE Antennas and Propagation Society strives for advancement of the theory and practice of electrical and electronics engineering. The field of interest includes analysis, design, measurement and testing of antennas; radiation, propagation, and the interaction of electromagnetic waves with various applications.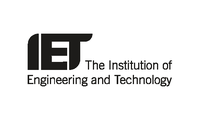 The Institution of Engineering & Technology
Booths 40-41

We are the IET and we inspire, inform and influence the global engineering community to engineer a better world. As a diverse home across engineering and technology, we share knowledge that helps make better sense of the world in order to solve the challenges that matter. It's why we are uniquely placed to champion engineering.



IMST
Booth 20

IMST GmbH is a competence center and professional development house for antennas, high-frequency circuits, wireless modules, and complete communications systems. We provide individualized support to any customer during every phase of product development, from initial consulting to series production. IMST has the added resources of critical partnerships in the commercial marketplace and in the publicly sponsored research sector.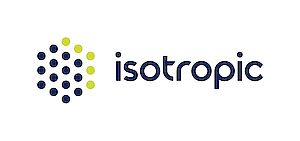 Isotropic Systems

Booth 1A

Isotropic Systems is developing the world's first multi-service, high-bandwidth, low power, fully integrated range of high throughput terminals designed to support the satellite industry 'reach beyond' traditional markets.
National Institute of Advanced Industrial Science And Technology (AIST)
Booth 34

AIST is one of the largest public research organizations in Japan, focuses on the creation and practical realization of technologies useful to Japanese industry and society. Electromagnetic Fields Standards Group of AIST is focus on antenna property measurement using RoF (Radio over fiber) technologies and mobile robot up to 325 GHz.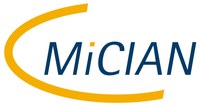 Mician GmbH
Booth 8

Mician is recognized as a leading developer of EDA software tools for the analysis, synthesis and optimization of passive components like feeding networks, couplers, multiplexers and horn antennas, including reflectors.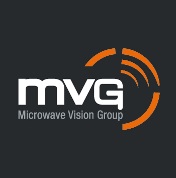 MVG | Microwave Vision Group
Booths 26-27

MVG delivers measurement solutions for Antenna, EMC, RCS , and radome testing as well as wireless device certification. We offer full turn-key test systems for near-field, far-field, and compact range solutions, including chambers, absorbers, reference antennas, and positioning equipment. We support the Aerospace and Defense, Satellite, Telecom, and Automotive industries.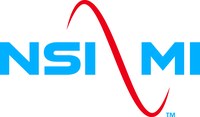 NSI-MI Technologies
Booth 6B-C

Test with Confidence™ at NSI-MI Technologies!
Leading the world with the largest installed base of antenna test systems spanning 60 years, NSI-MI supports the aerospace, defense, wireless, automotive, and academic industries. These systems cover antennas, radomes and RCS and our unique blend of mechanical, RF and software engineering capabilities allow us to customize test systems to offer specialized solutions.
Our global presence enables us to offer the highest quality service and support to ensure long term use of all test products supplied. We also offer extensive in-house test and measurement facilities covering frequencies from 250 MHz to 110 GHz.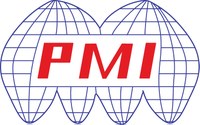 Planar Monolithics Industries, Inc.
Booth 1

Planar Monolithics Industries, Inc. has been a world renowned leader in RF/Microwave, mmWave, components, and integrated microwave assemblies for the past 30 years.


P

remix Oy
Booth 21

Premix's ultra-low loss PREPERM® materials provide solutions for mmWave designs ꟷ radomes, lenses and antennas. The well controlled and stable permittivity of PREPERM® plastics gives you high confidence in every situation.

Printech Circuit Laboratories Ltd.
Booth 41A

Printech manufacture specialist RF products based upon printed circuit board technology. Printech are specialists in the design and manufacture of patch antennas especially for the New Space market.

QWED Sp. z o.o



Booth 19

QWED is a leading provider of ultra-fast solutions (QuickWave) for electromagnetic design and simulation, EM design consulting services and measurement setups for precise measurements of electromagnetic properties of materials at microwave frequencies.

Rohde&Schwarz
Booths 25-28

Rohde & Schwarz is a world market and technology leader in all areas of RF and microwave test. Our test & measurement solutions support the entire mobile technology lifecycle, including mobile network testing. We are committed to providing the wireless communications industry and mobile network operators with the solutions needed to improve present technologies and to develop 5G.

SAAB Antenna Measurements
Booth 38

We provide accurate and accredited (ISO17025) measurements of e.g. radio link, satellite and base station antennas. Antennas up to 3m size within 690 MHz-78 GHz can be tested.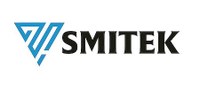 SMITEK
Booths 2-3

Smitek creates antenna measurement systems including far-field, near-field and compact range. We also make systems for RCS and Radome measurements. With our in-house production line and top-class engineers, we offering innovative positioning equipment, antennas and software. Company objective is don't' just sell products from the catalog, we always try to understand customer specific application and modify our products to fit into the application specific system. That's why we call it a "Tailor-made" systems.
SpaceForest
Booth 22

SpaceForest develops and commercializes innovative solutions specializing in microwave techniques, artificial intelligence, electronic and rocket technologies. The company provides design and prototype services of microwave devices, precision mechanics, electronics and antennas.


STAR Dynamics Corporation   

Booth 35

STAR Dynamics Corporation, US Veteran Owned Small Business. Manufacturer of BlueMax RCS/Imaging Radars, KNOWBELLTM Signal Processing, BlueSource Synthesizers, XSTAR Multi-object Tracking Radars and premium aftermarket support with unmatched product capability/reliability.
E-mail: sales@stardynamics.com


TICRA



Booth 16

TICRA is the world's leading supplier of accurate EM simulation software for reflector antennas and related feed systems as well as near-field to far-field transformation software for spherical test ranges.



Vekotan



Booth 6E
Verkotan's founders are the very same people who built the world-leading Nokia RF OTA test laboratories in Oulu, Finland, in the late 90's. Since then, our core lab team has been the forerunners in RF OTA test development in global scale. Each of our experts at your service has up to 15 years of experience in developing advanced wireless performance test systems, operating as a CTIA authorized OTA testing laboratory, innovating new test methods and contributing numerous verification results for 3GPP & CTIA standardization.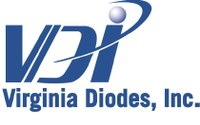 Virginia Diodes, Inc.
Booth 5

VDI manufactures state-of-the-art test and measurement equipment for mm-wave and THz applications between 26 GHz and 3 THz. Some products include Vector Network Analyzer, Spectrum Analyzer  Signal Generator Extension Modules.


WavePro Inc.
Booth  7

WavePro established in 1993 an EM test ranges provider base in Taiwan. During the 25 years, over 170 EM test ranges being successfully installed, including Near Field systems, Far Field Systems, Compact Antenna Test Ranges and Radar simulation Ranges. Current additional focus of WavePro are CATR applications, Automotive radar testing, Spherical NF, VHF low frequency test ranges, Taper chamber replacement.

WIPL-D
Booth 14

WIPL-D, with its flagship software products WIPL-D Pro and WIPL-D Pro CAD, enables users worldwide to perform fast and accurate high-frequency simulations of antennas, antenna  positioning, microwave  circuits, scatterers etc.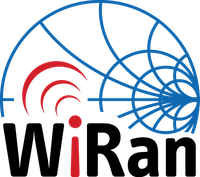 WiRan Sp. z o.o.



Booth 15

WiRan is comprehensive provider of solutions related to Radio Frequency technology with experience in military, railway, IoT (LoRa and NB-IoT based) and space markets.

Verkotan