Sponsors
Platinum sponsor
Founded in 1970, ANSYS is the global leader in engineering simulation. ANSYS software uniquely simulates electromagnetic performance across component, circuit and system design, and can additionally evaluate temperature, vibration and other critical mechanical effects. This design flow helps you achieve first-pass system design success for advanced communication systems, high-speed electronic devices, electromechanical components and power electronics systems.
Gold sponsors
Altair transforms design and decision making by applying simulation, machine learning and optimization throughout product lifecycles. Our broad portfolio of simulation technology enable Simulation-Driven Innovation™ for our customers. Altair provides leading EM simulation software, widely used in many industries and applications to solve a broad range of electromagnetic problems from static to low and high frequencies, and related services.
www.altair.com
https://altairhyperworks.com/solution/Electromagnetics

Test with Confidence™ at NSI-MI Technologies!

Leading the world with the largest installed base of antenna test systems spanning 60 years, NSI-MI supports the aerospace, defense, wireless, automotive, and academic industries. These systems cover antennas, radomes and RCS and our unique blend of mechanical, RF and software engineering capabilities allow us to customize test systems to offer specialized solutions.

Our global presence enables us to offer the highest quality service and support to ensure long term use of all test products supplied. We also offer extensive in-house test and measurement facilities covering frequencies from 250 MHz to 110 GHz.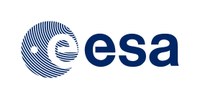 Space is a key asset for Europe, providing essential information needed by decision-makers to respond to global challenges.
Space provides indispensable technologies and services, and increases our understanding of our planet and the Universe.
Since 1975, the European Space Agency (ESA) has been shaping the development of this space capability.
Silver sponsors
Rohde & Schwarz is a world market and technology leader in all areas of RF and microwave test. Our test & measurement solutions support the entire mobile technology lifecycle, including mobile network testing. We are committed to providing the wireless communications industry and mobile network operators with the solutions needed to improve present technologies and to develop 5G.


MVG delivers measurement solutions for Antenna, EMC, RCS , and radome testing as well as wireless device certification.
We offer full turn-key test systems for near-field, far-field, and compact range solutions, including chambers, absorbers, reference antennas, and positioning equipment. We support the Aerospace and Defense, Satellite, Telecom, and Automotive industries.
Bronze sponsor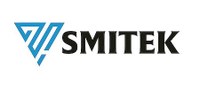 Smitek creates antenna measurement systems including far-field, near-field and compact range. We also make systems for RCS and Radome measurements. With our in-house production line and top-class engineers, we offering innovative positioning equipment, antennas and software. Company objective is don't' just sell products from the catalog, we always try to understand customer specific application and modify our products to fit into the application specific system. That's why we call it a "Tailor-made" systems.
Refreshment sponsor
We're a diverse collection of people, reimagining what's possible to help us do what we love in new ways. The people who work here have reinvented entire industries with the Mac, iPhone, iPad, and Apple Watch, and with services, including iTunes, the App Store, Apple Music, and Apple Pay.
Coffee sponsor

HUBER+SUHNER is a Swiss-based global company that applies radio frequency, fiber optics and low frequency technologies to developing components and systems for electrical and optical connectivity in communication, transportation and industrial sectors.
Supporting sponsor
Space Engineering is an innovative Italian company with 30 years of experience in space technologies, part of the world leading Airbus Defence and Space, Space Systems, Telecom division.
---