Prof. Quan Xue
Differentially-Fed Dual-Polarized and Shaped Beam Antennas for Satellite Communications

South China University of Technology, Guangzhou, China
Biography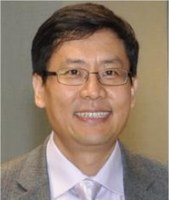 Quan Xue (M'02–SM'04–F'11) received the B.S., M.S., and Ph.D. degrees in electronic engineering from the University of Electronic Science and Technology of China (UESTC), Chengdu, China, in 1988, 1991, and 1993, respectively. In 1993, he joined the UESTC, as a Lecturer. He became a Professor in 1997. From October 1997 to October 1998, he was a Research Associate and then a Research Fellow with the Chinese University of Hong Kong. In 1999, he joined the City University of Hong Kong and was a Chair Professor of Microwave Engineering. He also served the University as the Associate Vice President (Innovation Advancement and China Office) (June 2011-Jan 2015), and the Director of Information and Communication Technology Center (ICTC center), and the Deputy Director of the State Key Lab of Millimeter Waves (Hong Kong). In 2017, he joined the South China University of Technology where now he is a Professor and also serves as the dean of the School of Electronic and Information Engineering.
He has authored or co-authored over 300 internationally referred journal papers and over 130 international conference papers. He is co-inventors of 5 granted Chinese patents and 15 granted US patents, in addition with 26 filed patents. His research interests include microwave/millimeter-wave/THz passive components, active components, antenna, microwave monolithic integrated circuits (MMIC, and radio frequency integrated circuits (RFIC) etc. Professor Xue is a Fellow of IEEE. He served the IEEE as an AdCom member of MTT-S (2011-2013) and the Associate Editor of IEEE Transactions on Microwave Theory and Techniques (2010-2013), the Editor of International Journal of Antennas and Propagation (2010-2013), the Associate Editor of IEEE Transactions on Industrial Electronics (2010-2015). He is now an Associate Editor of IEEE Transactions on Antenna and Propagations (2016-present). Professor Xue is the winner of 2017 H. A. Wheeler Applications Prize Paper Award.


Synopsis
Satellite communication and navigation have greatly changed the world. In recent decade, small satellite has become an important trend for satellite technology, making the space on small satellites even more precious. Therefore, highly integrated payloads, such as miniaturized antennas, are in great demand for small satellites. For some special applications, satellite is also required to provide service for a certain area on the earth, which necessitates the radiation beam under a specified shape, such as the earth-coverage-beam antenna. The conventional reflector and phased array designs are bulky and costly, making them unsuitable for small satellites. Therefore, in this speech, a differentially-fed dual-polarized magnetic dipole antenna with a wide beam will be proposed firstly. Then, a compact earth-coverage-beam antenna will be introduced, aiming to realize earth-coverage-beam and provide stable connection within the 100o beamwidth. The compact structure and good performance within the specified beamwidth make the two antennas appropriate for satellite communications.